Harbury Cemetery is situated in Park Lane. It opened in 1874 and is owned and maintained by Harbury Parish Council.
The cemetery is open seven days a week, all year round, and provides a peaceful haven in the centre of our bustling village. There are many mature trees in the cemetery including a wonderful copper beech and an avenue of Irish Yews. In recent years, hundreds of spring bulbs have been planted by a group of volunteers 'Friends of Harbury Cemetery'.
A copy of the cemetery rules and current fees are available below.
To enquire about the purchase of burial plots or the installation of memorials, please contact the Parish Council Office.
Related Documents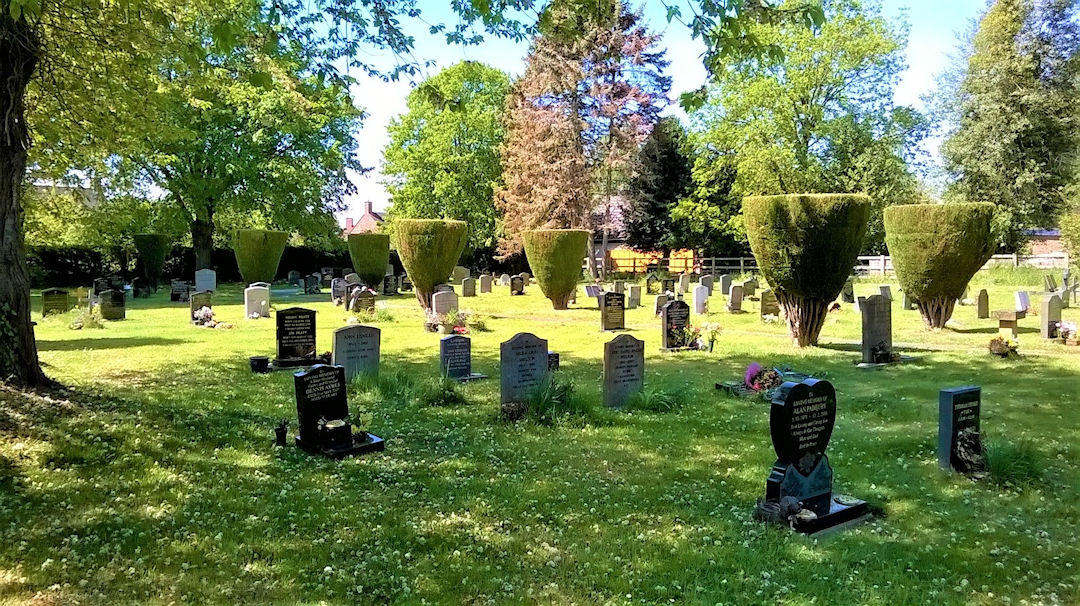 Notice: Harbury Cemetery, July 2022
During a recent inspection, we have identified some unsafe memorials which we have cordoned off until they can be made safe. Please take care to avoid these areas when visiting the cemetery and do not lean on any memorials.
If you are the owner of any of the following memorials, please contact the parish council office on 01926 614646 as soon as possible. If you know the family concerned, we would be grateful if you would pass this notice on to them and ask them to contact us: